Rooms with a (Fantastic) View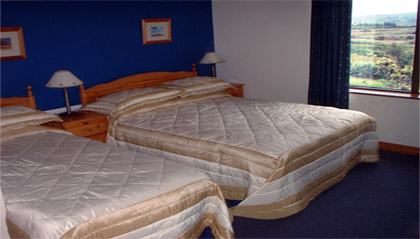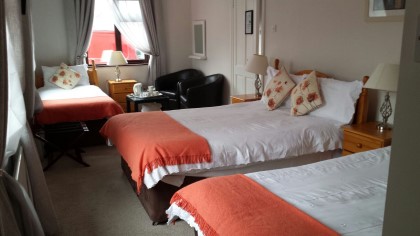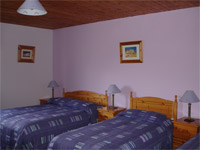 From the windows of each of our 6 spacious en-suite bedrooms, your nearest visible neighbours are the Twelve Pin (Beanna Beola) Mountains—including Ben Breen—Lake Garraunbawn, and the crystal blue waters of Ballinakill Harbour.
If you can tear yourself away from the window, you'll notice that your room is modern, clean and warm, has TV, a powerful shower and a tea & coffee station. Our beds are comfortable and large, with most rooms accommodating up to 5. We also have an infant's cot, should you need it.
We're a good 300 metres off the N59, ensuring a very peaceful night's sleep. The quiet Connemara sky at night, without city lights, can inspire awe, amazement, and incredible dreams…
Please contact us directly for the best rates. We accept credit cards, but unfortunately, not pets. Book Online